What we do –


Established in 2001 Viatura is a leading provider of car and van Leasing and Contract Hire solutions for both business fleets and private individuals throughout the UK. Whether you are looking for a single car or a fleet of vehicles we can help you.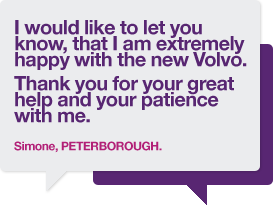 Our strong links with many of the UK's leading finance companies means we can offer you some of the most competitive rates in the country. Viatura Vehicle Management is independent and not allied to any vehicle manufacturers. We won't pressurise you into a particular model.
We'll look after you throughout the whole of your contract. If you need to know something you can pick the phone up and talk to us directly, no waiting in a call-centre queue.
We're proud of our reputation for service. At Viatura we like to build relationships with our clients and hopefully will supply you for many years to come.
We'll return your calls. We know there's nothing worse than being left alone when a problem arises and we'll ensure there's always someone to keep you informed about what's happening.
Finally we'll always treat you as a valued customer. We won't baffle you with jargon and are happy for you to ask us anything. If we can't immediately answer a question we'll go away and find out for you rather than make something up. We'll never tell you what we think you want to hear just to get your order.